Welcome to Trent Valley Surgery
FLU VACCINATIONS
We are now sending invites for our upcoming FLU vaccination clinics. If you are eligible and we have a mobile number for you, you will be receiving a text to book your own appointment. Please use this link and await contact from us where possible to keep the phone lines free for patients with medical queries. Of course if you are having trouble booking please call the surgery where we will be happy to help.
If we do not have a mobile number for you we will be contacting you by phone first followed by a letter if that is unsuccessful.
If you cannot make the date available for any reason please let the surgery know.
The clinics are as follows..
UNDER 65 (18-64) year olds in the AT RISK category - Saturday 14th October
OVER 65 year olds - Saturday 21st October
NASAL FLU SPRAY
Any children eligible for the Influenza Nasal Spray will be also contacted in due course once we know the date of delivery.
Clinic 7 (phlebotomy/blood clinic) Lincoln County Hospital

From Monday 07/08/2023, Clinic 7 Phlebotomy will be moving to an appointment system.
From this date, phlebotomy appointments must be made electronically.

To make a phlebotomy appointment for LINCOLN COUNTY HOSPITAL please follow this link https://www.nlg.nhs.uk/services/pathology/ and then follow the link under Blood tests - Lincoln Services.
For anyone unable to use this service, please call 01522 573754 and one of our schedulers will create the appointment on your behalf. This phone line is available Monday – Friday, 14:30 – 15:30.
Have you got the NHS App?
24/7, wherever you are, the app lets you conveniently order repeat prescriptions, view your GP medical record, and quickly check symptoms.
You can also book, cancel and track appointments at your GP surgery with ease. And access to NHS 111 online means no more wondering if you need urgent attention.
It's free and owned by the NHS so you know your personal data is always secure. You can find it in in Google and Apple app stores.
Your NHS, your way. Download the NHS App.
Download the NHS App on the Apple app store.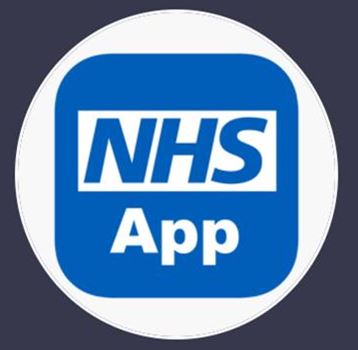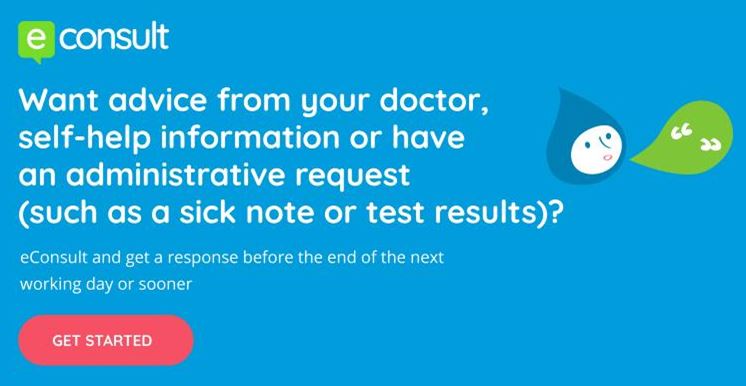 eConsult - Contact your doctor online
How does the service work?
Complete a simple form about your problem or request
Your GPs decide on the best treatment for you
The practice responds with advice, a prescription or an appointment
Staff Training Afternoons
Trent Valley Surgery will be having monthly staff training afternoons on the following dates from 1pm - 5pm
Tuesday 19th September
Tuesday 17th October
the dispensery will be closed from 1-5pm during this time.
There will be limited staff on these dates a GP will be avalaible to deal with Emergencies only.
we apologise for any inconvienece this may cause but this is the only time available for us to train our staff and keep them up to date with continual changes within the NHS.