FLU CLINICS 2021
FLU CLINICS
WE ARE NOW BOOKING ALL FLU VACCINES All clinics will be held at Torksey Surgery. You will be invited by text, phone call or letter please contact the surgery if you are eligible and are still awaiting contact.
OVER 65'S ONLY
Wednesday 20th October @ Torksey FULL
Wednesday 10th November @ Torksey
UNDER 65'S ONLY
Wednesday 3rd November @ Torksey FULL
Wednesday 24th November @ Torksey FULL
Housebound patients will be contacted individually and a date confirmed.
COVID 19 BOOSTER VACCINATION - TO ALL PATIENTS
Please do not ring the surgery to book an appointment for the Covid 19 Booster vaccination. PLEASE WAIT TO BE CONTACTED.
You may receive a letter or a text to invite you to book an appointment when you are eligible for your booster. If you are unable to follow the link in the text message please call 119 to book an appointment. Covid-19 booster vaccinations are not being carried out at the surgery and we cannot book or amend any appointments. Vaccinations will be done at a local vaccination centre such as John Coupland Hospital or The Lincolnshire Showground.
Covid boosters for housebound patients - unfortunately we are still awaiting guidance from the CCG as to how these will take place and when so we cannot advise any further on this currently.
Flu vaccination clinics however, are being organised by the surgery (subject to delivery problems), and again you will be contacted - please see information below regarding the Flu Clinics and delivery issues.
PPG NOTICE
Some of the current management group have served for some time and are stepping down. We are keen to find new people who might be interested in what is not an arduous but a really worthwhile way of being involved with improving local health services. Are you that person and registered with the Trent Valley Surgery? If so, please do get in touch via email at ppgtrentvalley@gmail.com or by phoning the surgery and leaving your contact details for us to contact you. Our meetings currently are held remotely on Zoom, with face to face meetings planned. The next one is on Tuesday 9 November at 4pm.
Welcome to Trent Valley Surgery
eConsult - Contact your doctor online
How does the service work?
Complete a simple form about your problem or request
Your GPs decide on the best treatment for you
The practice responds with advice, a prescription or an appointment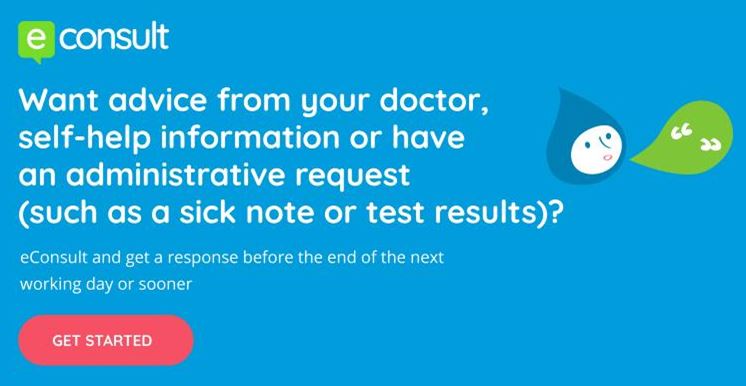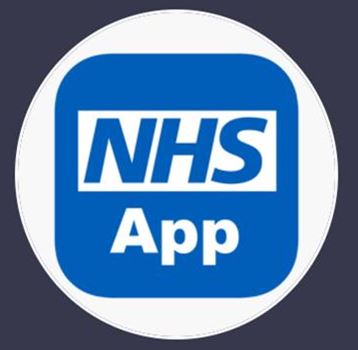 Have you got the NHS App?
24/7, wherever you are, the app lets you conveniently order repeat prescriptions, view your GP medical record, and quickly check symptoms.
You can also book, cancel and track appointments at your GP surgery with ease. And access to NHS 111 online means no more wondering if you need urgent attention.
It's free and owned by the NHS so you know your personal data is always secure. You can find it in in Google and Apple app stores.
Your NHS, your way. Download the NHS App.
Download the NHS App on the Apple app store.