IMPORTANT INFORMATION REGARDING FLU CLINICS 2021
URGENT CHANGES TO THE FORTHCOMING FLU CLINICS - PLEASE SEE CHANGES BELOW.

We have been informed by the flu vaccine supplier that due to unforeseen road freight challenges, the planned deliveries of flu vaccines to the surgery have been delayed.
FLU CLINICS 2021 - OVER 65'S ONLY
CLINICS WILL BE AT TORKSEY SURGERY
Wednesday 15th September THIS CLINIC IS NOW CANCELLED. IT WILL BE RESCHEDULED AND PATIENTS WILL BE INFORMED.
Wednesday 6th October - to be confirmed nearer the date
THE SURGERY IS NOT CURRENTLY BOOKING ANY APPOINTMENTS FOR THE FLU VACCINATION UNTIL WE KNOW EXACTLY WHEN WE WILL RECEIVE OUR VACCINES.
WE APOLOGIES FOR THE INCONVENIENCE THIS HAS CAUSED
NATIONAL SHORTAGE OF BLOOD BOTTLES - MESSAGE TO ALL PATIENTS - September 2021
A supplier to the NHS has advised us of a global shortage of some equipment used for taking blood tests. Anyone who needs a test for urgent health problems will still get one, but where your clinician recommends that it's safe to do so, then you may be asked to come back for a test at a later date, or your appointment may be rescheduled.
Given the nature of the shortage, we cannot give an exact date for when the test will be rescheduled, but please be assured that if your condition or symptoms require it, then you will get a test, and we will be re-booking your test when supplies become more easily available.
If your condition or symptoms change or get worse, please contact the NHS as you would normally.
PATIENT PARTICIPATION ANNUAL GENERAL MEETING
Annual General Patient Participation Meeting 28 September 2021, 7pm
This year's AGM is to be held remotely via Zoom, as last year, but all patients have access to the reports and voting in advance of the meeting. You do not have to attend the meeting to be involved, but new faces are always welcome. We are hoping to have a speaker talking about Patient Participation. We would be delighted if anyone feels they would like to take part in the management group, there are opportunities to come to any meeting during the year to find out what it's all about.
For information on the AGM: for those with internet access, please email a request to ppgtrentvalley@gmail.com, or otherwise leave a message at either surgery for the PPG Secretary, by 12pm Monday 13 September 2021. You will then receive the agenda, reports, resolution papers, and link to the meeting for those who wish to attend. Prior voting or questions will need to be received back to the PPG email or posted to surgeries by 12mn Friday 24 September 2021.
Welcome to Trent Valley Surgery
eConsult - Contact your doctor online
How does the service work?
Complete a simple form about your problem or request
Your GPs decide on the best treatment for you
The practice responds with advice, a prescription or an appointment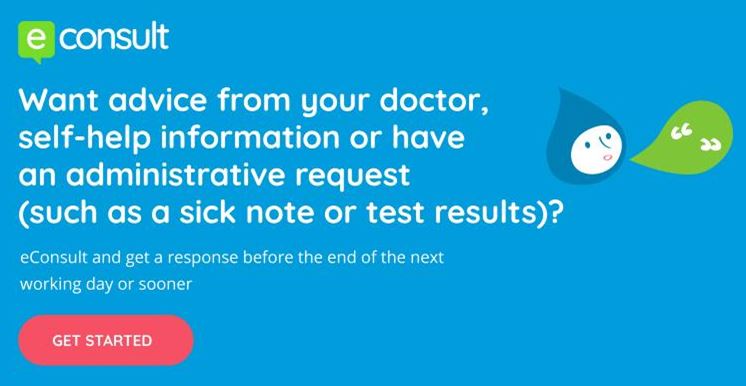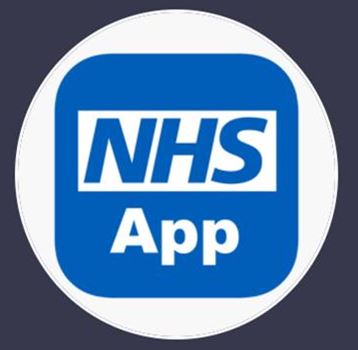 Have you got the NHS App?
24/7, wherever you are, the app lets you conveniently order repeat prescriptions, view your GP medical record, and quickly check symptoms.
You can also book, cancel and track appointments at your GP surgery with ease. And access to NHS 111 online means no more wondering if you need urgent attention.
It's free and owned by the NHS so you know your personal data is always secure. You can find it in in Google and Apple app stores.
Your NHS, your way. Download the NHS App.
Download the NHS App on the Apple app store.